Enroll in LOYT Today!

Give Us 8 Weeks. You'll Walk Away Empowered With a New Way of Thinking, and a Customized Roadmap to Let Go of the Past and Embrace What is Possible…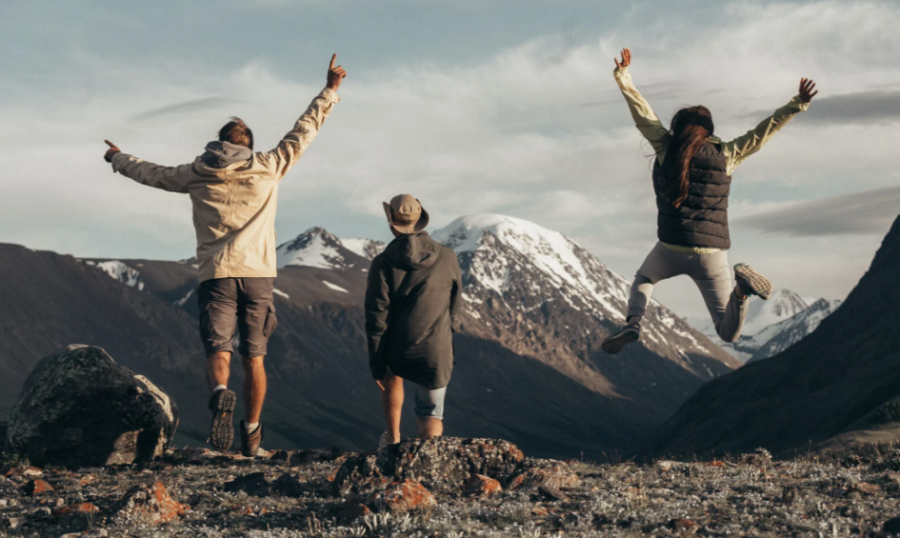 With Results Like These…
"The experience exceeded my expectations and was exactly what I was looking for."
"The LoYT has been an absolute game changer for me."
it's no wonder our clients are finally getting their freedom back.
Stop Letting the People and Stories of the Past Control Your Future. It's Time to PERMIT Yourself to Thrive. 
We hear it all the time. If you're like most of our clients, you've been sold a lie. 
You've played by the rules your entire life. Done what you have been told you need to do to "Be successful." And yet, you know there is more to life. When you let the insecurities of others control your view of success, you will never be capable of truly being happy and thriving. Regardless of your financial success, titles, and accolades.
Living by someone else's rules isn't working.
Imagine climbing the success ladder and having room to breathe and enjoy the view from the top.
You've achieved incredible success in your professional life, but it follows you everywhere. The pressure to do more and be better lingers, even on vacation or during family time. It feels like the weight of the world is on your shoulders. Despite your intelligence and accomplishments, you're still stressed and under immense pressure. Other people's measure of success hasn't brought you the freedom you desire.
Late at night, you find yourself feeling lost and questioning if there's more to life. Imposter syndrome and the fear of letting others down weigh on you. You wonder if you're living the life you truly dreamed of or if you're following someone else's prescription.

You long for work-life balance and relief from the stress, especially during uncertain economic times.


I hate to be the one to tell you this, but work-life balance doesn't exist.

I mean…has it worked for you so far?
But that's all ok! When we start, most of the leaders and entrepreneurs we work with are juggling everything, like you. They are living in a reactionary, whack-a-mole life just trying to keep their head above water. They don't know there's a way to leave the stress behind, keep income flowing steadily, and have a more fulfilling life overall.
They don't know that they can maintain or increase their income without sacrificing their personal life and relationships while improving their health all at the same time.
Because sometimes to get the results you want, you have to stop juggling.
It is time to let go of the past and give yourself permission to shift from living a reactive life to a proactive life.
Enroll in LOYT Today! The Investment is normally $2,997.
For a limited time, you can join
for only $1,997 (Save $1,000). Payment Plans Are Available.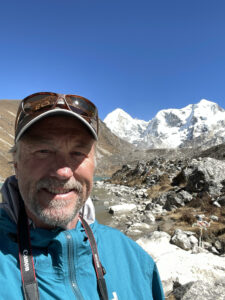 Hi, I'm Kris Kluver. I am a leading expert in helping people to embrace living Life on Their Terms. With over 35 years of strategic facilitation, and entrepreneurial experience as a keynote speaker and an Author of five books, I help people focus on living their best life. 
I've helped thousands of people around the world recover their health and discover a new purpose in life. 
After years of consistently living this process as a lifestyle, I now take 2-3 months off a year for adventure travel, and have 8x my income. I live part-time in the high mountains of Colorado with my wife and we feel like the luckiest people on the planet…
But luck has NOTHING to do with it. I created a process based on years of strategic facilitation with large companies, executives, and business owners.
If you are seeking a deeper purpose or afraid to acknowledge that you are not fulfilled even after all you have accomplished, then you've come to the right place.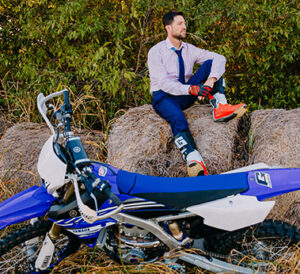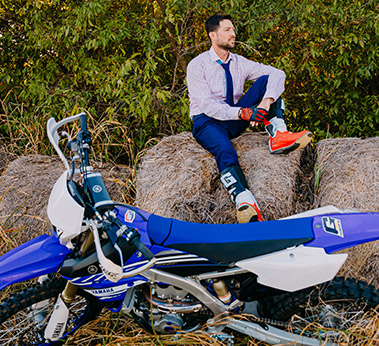 I'm Matthew Bonadona, a multi-7 figure business owner, husband, and father of two.
I've owned businesses since I was 19 years old, and a few years ago, I found myself in the hospital due to stress, anxiety, and health issues. I'd created a life with financial success at the cost of everything else. I joined a LOYT cohort and was able to get my time and freedom back, without sacrificing the lifestyle I worked so hard to build. I lost so much precious time I'll never get back.
But after LOYT, I learned an entirely proven system to move forward in my life. I learned how to create life on my terms. For me that looked like prioritizing myself, spending more time with my kids and my wife (and dirt bike riding). Kris's goal of introducing a million people to a new way of thinking by impacting countless lives resonated with me, and now we're working together.
This isn't a strategy; it's a system. I've continued to increase my revenue and I'm spending more time doing what I love while helping other people do the same.
If you want to discover how to live life on YOUR terms and take your life to the next level this is your chance. We have the tools and track records. If you are willing to do the work, anything is possible.
Right now, if you're like many unfulfilled achievers, you are probably feeling overwhelmed.
You love your job but hate how much time you've lost with your kids that you can never get back.
You've let past failures or disappointments drive you to a misguided version of success.
Or you hate your job but are so afraid of losing that because of what it means for your family.
You're miserable, but you don't want to admit you're miserable.
You have the nice car and the nice house, but you're afraid to make changes because of your family's lifestyle.
And yes, money makes things easier, but there isn't any amount of money that will buy your time back or allow you to let go of those negative stories in your past.
If you're like most people, fear of change may be what's holding you back, but we all know that the only way we grow is through change.
The # 1 mistake the Unfulfilled Achiever makes… 
…is losing control of the narrative in their head. They allow the insecurities of well-intentioned parents and peers to define their version of success. As a result, they end up driving for hollow metrics and shallow goals. They often feel they have to sacrifice income or revenue to prioritize what matters in life. They think that they've achieved a level of financial success and if they start to spend more time on vacation (NOT on the phone), that level of success will suffer. Or if they unplug and spend quality family time, there's no way to keep that revenue steady. Or worse!
Mistake #2…
The Unfulfilled Achiever thinks they just must keep juggling! Waiting for things to magically be fixed by more money…And ignoring the fact that their health is suffering, they are STRESSED making bad decisions or that somehow, they will get to make up time with their kids on some mystical date in the future.
To Be BLUNT: you don't get a redo on your life. 
Your kids only grow up once. It's wonderful to cuddle with the one you love. Being healthy is fun. It only takes one heart attack to steal your life's work in an instant. That's the way life works.
So, if you're thinking you can just keep juggling everything out of fear that your income will decrease, you won't know what to do, or if you start spending more time where it matters. You're not alone.
The reality is, and you might not even know it, at some point, a ball is going to drop.
All of this may leave you wondering, "What's the answer?"
Stop juggling and let us show you how to create Work-Life Integration.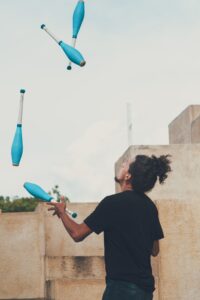 The freedom you thought your career and this level of success would get you.
Introducing: 
Life on Your Terms
For years, our team has been helping large corporations and high net-worth business owners and executives implement strategies that help them 10x+ their business. Here's the kicker, though: all of that without sacrificing their personal lives. In fact, leaning in and getting their lives back is one of the keys to rapid growth.
Yes, they're spending more time on vacation (not on their phones). They're having more quality date nights with partners and can make every sports game for their kids. You don't have to choose between success and a fulfilling life. 
And now we want to help YOU.
What we learned over the years is that money alone won't allow you to really THRIVE, and on the other side of the coin, without money, you can't really THRIVE either. 
And that's the code we cracked. You can have it all and live Life on Your Terms.
Just imagine a day when you have more than enough time, you're not a slave to your responsibilities and you have permitted yourself to live the way you choose.  
The strategies and tools to actually live life this way can be yours in just 8 weeks. 
June 2023 Life on Your Terms online experience is now open.
Included in this course, you will receive:
8 weeks of our foundational system to help you build the roadmap to living life on your terms
11 simplified time-tested tools that allow anyone who applies them to live a THRIVING life on their terms
2 Live coaching opportunities on Zoom each week with expert coaches (*Begins June 20th, 2023)
Lifetime Access to our Online Portal
Complimentary access to the private LOYT Facebook group, full of like-minded individuals
Implementation PDFs to create your road map to living a Fulfilled life in every area
A Guided Step by step system for living life on your terms
BUST out of the SUCCESS TRAP and START living life on YOUR terms today.
Our next 8 week cohort starts June 20th.
A little more about us
Kris Kluver
Kris Kluver is a dedicated speaker, facilitator, advisor, seasoned entrepreneur, and bestselling author of The Aspiring Solopreneur: Your Business Start-Up Bible as well as The Fable: Life on Your Terms, part of the Defining What's Next series. He has helped thousands of individuals, couples, and organizations find balance and achieve more than they ever thought possible, using simple tools, candid facilitation, and unique stories. Kris has helped organizations achieve 8-figure exits, 10x growth spurts, and the process of going public.
Kris, a Certified Speaker with EO, the Entrepreneur Association, studied entrepreneurial strategy at Harvard Business School. He is a Fellow at York University in the UK. He lives in the high country of Colorado with his spouse, Reka, where they live life on their terms, embracing adventure, travel, and endurance events.
Matthew Bonadona
Matthew Bonadona is a multi-business owner with a specialization in accounting finance, investments, and insurance. He has over 18 years of experience in business without ever holding a corporate job.
Matthew has a passion for helping business owners take their business(es) to the next level. He loves helping transform high-level business owners and executives from stressed out and anxious to highly effective and personally fulfilled.
Matthew is a graduate of Nicholls State University with a degree in Marketing and Sales. Matthew has served as an entrepreneurial coach for various professionals who are looking to improve their mindset and work/life balance.
Matthew and his wife Sheena, reside in Dallas, TX with their two children, Aiden and Anabelle. He is an avid outdoorsman, always looking for the next hunting, fishing, or backpacking adventure. Matthew is also a youth baseball and hockey coach, and dirt bike rider.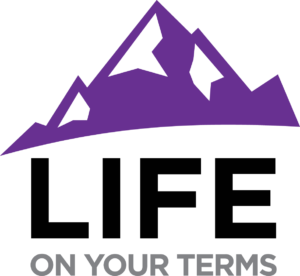 Enroll in LOYT Today!
The Investment is normally $2,997
but for a limited time, you can join
for only $1,997 (Save $1,000)
Payment Plans Are Available.