If we haven't met before, we're Kris and Matthew.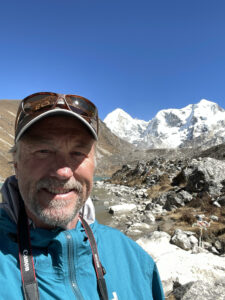 Kris Kluver is a dedicated speaker, facilitator, seasoned entrepreneur, and best-selling Author of the"The Aspiring Solopreneur, Your Business Start-Up Bible" as well as the "Life On Your Terms, Defining What's Next" series. Over the past 30 years, Kris has helped thousands of individuals, couples, and leadership teams achieve more than they ever thought possible. Simply put, helping others realize their dreams is his life's purpose, his passion, and what he is built to do.
Kris empowers others to achieve their individualized success through simple candid teachings, time tested tools, and experienced facilitation. Understanding that everyone is in one of four stages of life: Stabilize, Visualize, Strategize or Execute, Kris meets people where they are with real-life examples, stories and analogies.
Integrating his extensive business strategy experience with custom tools and a fun attitude, Kris empowers people to start by holistically assessing where they are today. Once they are aware of where they are starting from, they learn how to dream about what an amazing life can look like. From here people learn how to build a simplified strategy with clear action steps to achieve their dreams. As a result, people begin to think differently, dream and thrive.
---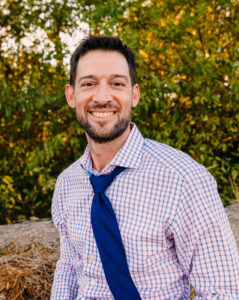 Matthew Bonadona is as an entrepreneurial coach for various professionals who are looking to improve their mindset and work/life integration. He has a passion for helping business owners take their business(es) to the next level. He loves helping transform high-level business owners and executives from stressed out and anxious to highly effective and personally fulfilled.
His work helps redefine what success means to each individual on their terms, as well as giving them the tools to map out and strategize how to get there. His program is for high-achieving business owners who have found much success in their professional lives and are looking for the"what's next"…allowing them to visualize the life of their dreams, create their "life-changing goal" and strategically map out how to build it.
As a multi-business owner with a specialization in accounting, finance, investments, and insurance, he has over 18 years of experience in business and never had a corporate job. Matthew and his wife, Sheena, reside in Dallas, TX with their two children, Aiden and Anabelle. He is an avid outdoorsman and is always looking for the next hunting, fishing, or backpacking adventure. Matthew is also a youth baseball, dirtbike, and Hockey Coach. He is a graduate of Nicholls State University with a degree in Marketing and Sales.