Kris Kluver started his first company at 19 years old. Since then, he's helped create, operate, and grow more than twenty businesses in industries ranging from commercial real estate development to content marketing. Through his many experiences Kris has gained a unique understanding, appreciation, and love of solopreneurship. He's also seen the dark side of solopreneurship: the "office hell" that comes from trying (and usually failing) to manage every aspect of your business by yourself. Kris knows it doesn't have to be this way.
He wrote The Aspiring Solopreneur: A Guide to Successfully Building and Launching Your Best Life to help those struggling with the transition into startup life. I caught up with Kris to find out the moment he decided to write a book, and how he applies the lessons in his book to his life.
What happened that made you decide to write the book? What was the exact moment when you realized these ideas needed to get out there?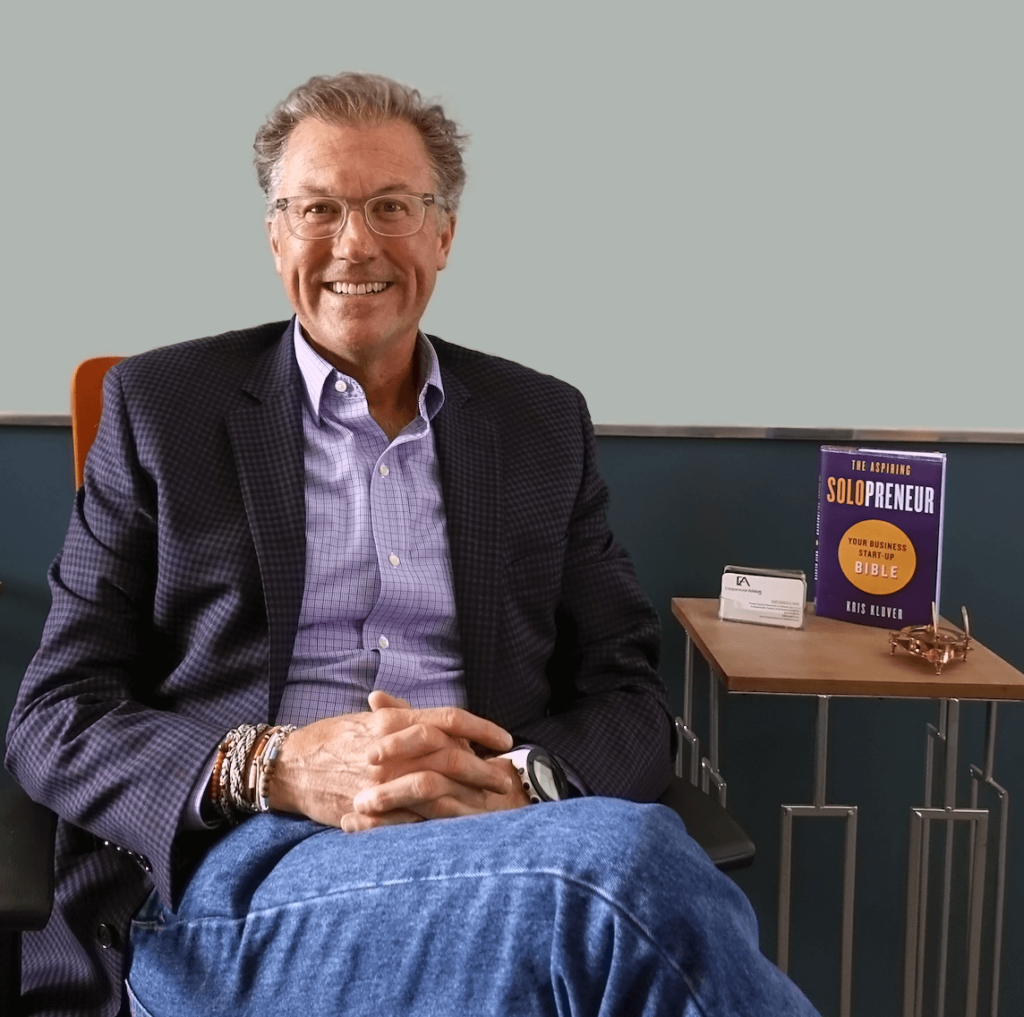 Sitting on my couch stoned out of my gourd watching TV, I discovered what a Kardashian was. They appeared to have it all: looks, money, and stuff, yet all they did was bitch. It scared me.
I turned the channel and found a show that had trappers living in backcountry Alaska. They were surviving off the land and living way under the poverty line in unbelievably harsh conditions. In every show they would talk about how lucky they were and how they would not trade that life for anything. These guys had figured it out and were living life on their terms.
I had just had my hip replaced and I was being forced into down time, which was something I had traditionally sucked at. This dichotomy in the approaches to life made me think, and it was at that very moment I realized I was going to help others determine what success was on their terms — not according to TV shows, their parents, or their peers — but on their terms.
Embracing this desire to help people, I decided I want to help others to not only live life on their terms, but thrive. I have over 30 years of solopreneur experience, educating and empowering others to identify success, research and vet ideas, build a trusted board of advisors, and document a plan to safely transition into their ideal life as a Solopreneur. This was my wheelhouse and where I felt I could help others through a book.
What's your favorite specific, actionable idea in the book?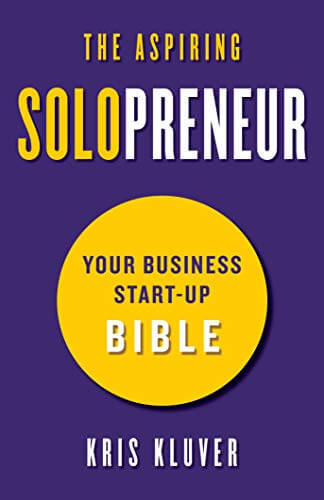 It is widely believed that 50% of all small businesses fail. What is not discussed is that of the remaining 50% I would argue that more than 80% of these businesses will survive despite themselves. More often than not, these people will throw money at their business or stubbornly dig in. Rarely do people transition to their own solopreneur life and thrive.
It does not have to be like this!
Empowering others to adjust their thinking is the number one objective of this book. Rarely, if ever, does a new startup fail because the person starting the business isn't great at providing the product or service. Where people falter is failing to adjust their thinking to that of an investor (investing in the business), a manager (managing the business), a business development expert (driving the business), and a technician (proving the product or service).
There is an army of other solopreneurs out there ready to educate and empower you to adjust your thinking so you can safely and successfully transition to life as a thriving solopreneur.
What's a story of how you've applied this lesson in your own life? What has this lesson done for you?
The teachings in the book are born of lessons tested, learned, and applied to our own lives. Both my wife and are thriving solopreneurs. She is a former venture capital accountant turned private therapy practice owner and coach, and I'm a strategic advisor and facilitator for business leaders who also works as a writer and speaker. We are living the life we only dreamed of and consider ourselves the luckiest cats on the planet. We get to work with people we enjoy working with, maximizing our gifts and talents and making an impact. We make more money than we ever have and take three months off a year for adventure travel. I have lost nearly 100 pounds and I now run/walk ultra marathons with my wife. We are both in the best fitness of our lives.
We now have a clear unshakeable direction in our life and True North values that we live by, love, and that helps to guide us. We have defined our Life Changing Goal (LCG) as: Introduce 1 million people to a different way of thinking and help to change 100,000 lives for the better.
I know in my heart I will blow this out of the water. We are living proof that this process works.
To learn more about launching your own startup, you can find The Aspiring Solopreneur: A Guide to Successfully Building and Launching Your Best Life on Amazon.
Author: Zach Obront – Co-Founder of Scribe, Bestselling Author of The Scribe Method