Blog #286
Recently, Reka and I held our first one-day couples workshop at our new home and retreat center in the high country of Colorado. It was nothing short of extraordinary. Thanks to all who attended, by the way!
We limited this experience to six couples. We have previously held two-day retreats, but this was our first one-day intensive class. Nestled in the pine trees at 10,000 feet, we taught, facilitated, and coached for seven hours. The workshop focused on applying concepts of strategic planning related to business, mixed with newly created tools to help couples dream and create partner alignment. We capped this off with the identification of clear annual goals, quarterly objectives, and specific action steps in order to create mutual accountability.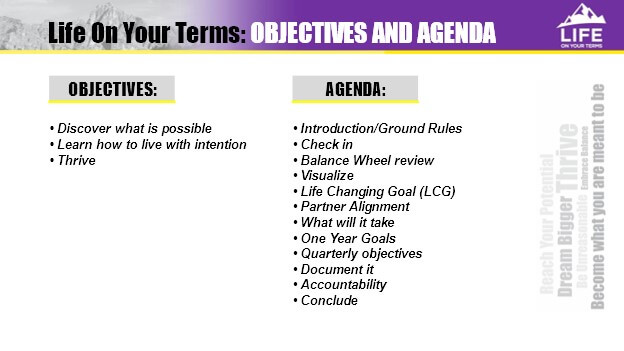 The group was diverse. People traveled from as far as California and were in different life stages – from being parents of young kids to empty nesters. Right out of the gate, the rapport, trust, and open candor within the group set the tone for the whole experience. Throughout the day, there were some heated discussions, a few tears, and a lot of smiles. It was truly inspiring.
We know this process works because we have been doing it ourselves for many years, so the opportunity for us to help other couples in this format is very exciting. Not long ago, I was asked by a university in the UK to provide a variant of this experience virtually to their students and staff. And a mid-size coaching organization has asked us to provide a full-day workshop of this experience at their annual convention. Lastly, we are talking with a booking agent in the entertainment industry who is interested in acting as an agent for us. In short, it is thrilling.
It is important that you and your partner invest in building a strong foundation and alignment for your life plans. Investing the time to dream and create partner alignment (both with true intention), will reap unbelievable benefits. I encourage you to consider attending one of our couples workshops in the future – you and your partner will thrive!
The investment is worth the effort.
If you or anyone you know is interested in learning more, please reach out. And if you feel this may be beneficial to your employees, organization, or associated convention, contact us today – we are here to help!
Keep Smiling,
Kris