Blog #214
Last week, we discussed The Life Balance Wheel and how you can use it to help you identify your strengths and weaknesses by defining them in your own terms. This week, we are going to take it a step further. We are going to provide you with a tool to help define what success truly looks like – for you.
Click this link to access a video on this topic: https://aspiringsolopreneur.com/tools-welcome/
Complete the Assessment/Questionnaire
To begin, you will need to complete the assessment. Click this link to access the assessment: https://aspiringsolopreneur.com/tools-welcome/
If you are embarking on this journey with a partner, I ask that you take two more steps. The first is to ask your partner to complete the entire assessment by answering the questions on your behalf. Next, your partner should do the same assessment for themselves. Then, go through your responses together and compare notes, question by question. This will help to you identify alignment, blind spots, and miscommunications. As you go through each question, make some notes on what it would take for you to be fulfilled in this category. This will help you identify where you have opportunities, as well as what success will look like for you.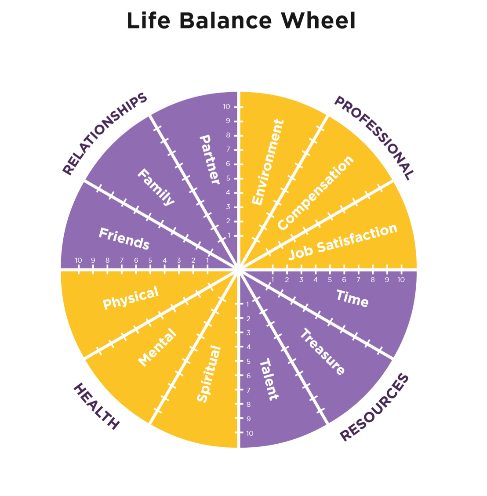 Life Balance
So, what does this have to do with Solopreneurship and business? In my experience, balance is the cornerstone to a happy life and successful business. If your home life is in alignment with your work life and the same of your employees, people will work harder, smarter, be more productive, and have a lot more fun in the process. In other words, when we are happy at home and at work, it goes a long way in learning to define your idea of success.
Remember, success is based solely on your terms. It is perfectly okay to be financially motivated here. If you prefer to work less so you can attend your daughter's dance recitals, train for an ultramarathon, start your own business, or go back to school – great! It is your life, so seize those opportunities as they come.
Live in the Unreasonable
I believe that extraordinary lives in the unreasonable. Be unreasonable! Start dreaming and writing it out. Define your goals as clearly as possible and assign completion dates to each one. You have now told the universe what it is you want and by when you will achieve it. It is now up to you to break down the steps, make a plan, and go out and achieve your dreams. It may take some time and multiple reviews, but it is so worth it…even if it takes years.
Next week, I will introduce a new exercise that outlines how to discover your Life-Changing Goal (LCG).
Shifting gears a bit, I am excited to announce that my new book, The Aspiring Solopreneur, will be launching on September 3rd. The book is a step-by-step guide to help you escape from "office hell" and become your own boss. Whether you're thinking about opening a roofing business, a law firm, a medical practice, or embarking on any other entrepreneurial endeavor, The Aspiring Solopreneur will help you create a business plan; secure financing; find the perfect space, legal team, and insurance provider; and much more. Stay tuned for details!
Keep Smiling,
Kris